Want To Learn More?
Explore our Human Capital Management Solution Guide
Seamlessly integrate payroll, HR, time & labor, and more with our web-based human capital management (HCM) platform, designed to deliver a great employee experience throughout the entire employee lifecycle. Use automated, scalable tools with employee self-servicing, allowing you to stay focused on your business rather than running your business.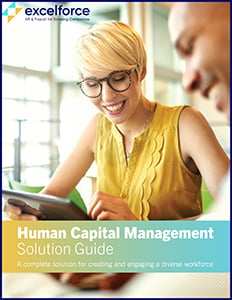 Managing HR & Your Business Just Got A Whole Lot Easier

We're happy to answer your questions and see how we can help. Contact us to schedule a free, 30-minute consultation call.