Grow your service offerings and provide your clients with unparalleled value through our unified workforce solutions.
Featured Partners
We seek to partner with forward thinking professionals in a variety of industries in order to add value to clients and partners alike.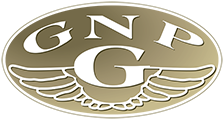 What Our Partners Are Saying
"The transition could not have gone smoother and any questions I had were answered immediately. The training and guidance were phenomenal. Their online system is very user-friendly and all the Reps are knowledgeable and respond quickly. I would definitely recommend Excelforce to friends."
"My favorite part of working with Excelforce is the fantastic customer service and accuracy they provide. There's always someone that is willing to help and guide you through to help assure a smooth experience. I can assure anyone who is considering Excelforce as their payroll, TLM and HR provider that they will be in good hands!"
"Excelforce platform is very clear and has so many different things you can on it. Their customer service is very helpful and friendly, never I have an experience where they were nasty, they always get back to me on time and with a perfect solution. Keep up your great work and great attitudes!"
"We expected a product that provided accurate record keeping of our employees time punches, schedules and yearly entitlements (vacation, sick, statutory holiday). We have not only received this, but outstanding service and follow through from our account managers. The system is very user friendly and the customer support is always there to answer any questions and provide additional resources in an extremely timely manner."


Ready To Get Started?
Get in touch to refer a client or learn more about how partnering with Excelforce can add value for you and your clients.