Our complete playbook for HR technology can help!
Managing a crisis for HR relies heavily on the ability to implement repeatable, technology based processes that prevent the same issues from being addressed all over again.
A sustainable solution built on unified human capital management (HCM) software will help you operationalize business continuity processes and automate manual administrative tasks. This will let you more quickly and strategically respond to what's important — the safety and well-being of your employees.
Learn How:
Your HCM Keeps Frontline Employees Safe On Site
Help Keep Remote Employees Stay Connected And Productive
Supporting Business Processes, Yourself, And The HR Team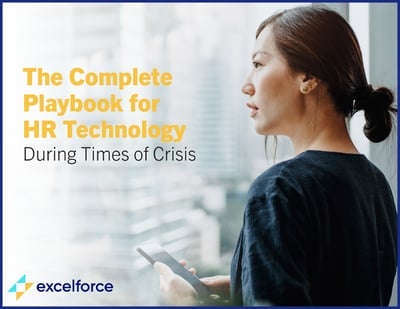 Download the HR Technology Playbook